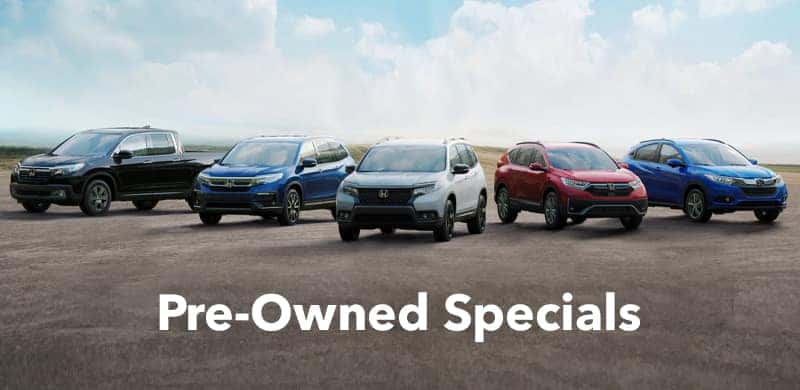 Pre-Owned Specials
Nothing compares to the quality of a Honda. No other program comes close.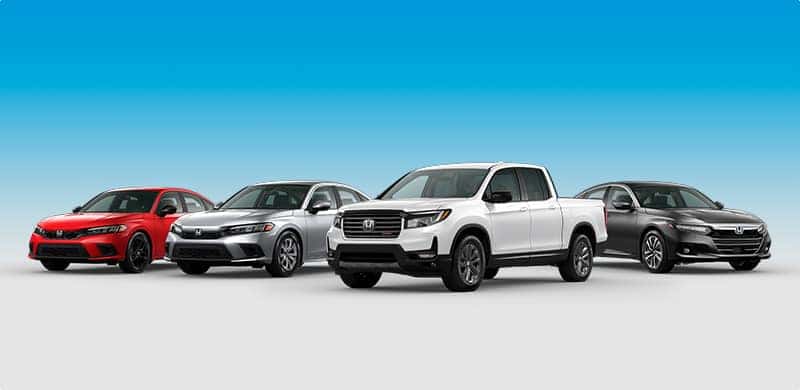 Current Offers
See this month's featured current offers going on now on new Honda vehicles.
Our Reviews
I had a very positive experience selling my 2012 Mercedes through Pacific Honda. My initial contact with Erica G. was fantastic. I provided her with pertinent information about my car over the phone and she spoke with her manager and a short while later provided an offer range to me which I felt was reasonable. Because of this positive experience with Erica, I took my car in to Pacific Honda a few days later for an inspection and plans to sell my car. Erica was off that day and her manager, Mir S., assisted me. He was professional and straight forward to deal with. After his team inspected my car, he made an offer to buy my car within the price range Erica had communicated to me. It was a win win situation for the dealer and for me and the entire experience was easy, expeditious and pleasant. I highly recommend Pacific Honda to handle the sale of your current car and based on my personal experience I have recommended this dealership to my daughter who is in the market for a new car, possibly a Honda Pilot.
Jesse did an awesome job answering my email and giving me accurate information on the vehicle I was interested in. Flawless transaction ! Love my Raptor
Very efficient service and smooth purchase of my 2019 Honda Civic LX. The car was in fine condition as displayed on the dealership's website. Jesse, the sales representative was exceptional and made the process extremely stress-free. I highly recommend this dealership if you are looking to purchase a used car and recommend you to get in touch with Jesse ([email protected]) for a smooth purchase.
Jesse Olson, Richard Choi and Mark Morrow we're all beautiful people that made my experience smooth, fast, and most importantly, as friendly as can be. I appreciated how well they worked to keep me informed and taken care of all while cracking a few jokes. Thank you for making this Honda experience the best I've had.
I would like to say that Josh in Parts deserves a 10+ rating on a 1 to 10 scale. He helped me yesterday with a key repair and I found him to be knowledgeable, helpful, courteous, and considerate: a valuable employee. Linda'
My 16-year-old daughter and I went to Pacific Honda for a used 98 Ford F-150 we got there we met with Richard very nice respectful it was a really nice truck but then I noticed it only had three doors so I knew my husband wanted for and so we had to walk away Richard did not hassle us or try to make us stay and look at other vehicles he just said okay thank you he'll keep an eye out for a Ford F-150 and in our price range well about a week later my husband said that he would like to get that original truck the 98 Ford F-150 so we went back and I decided to get the truck Richard was nothing but knowledgeable and respectful especially to my 16 year old that looked like she was bored of being there and so we went over to the financing and we bought the truck. I respect Richard he served our military he's very professional and very knowledgeable and a very personable person. Richard and Pacific Honda went above and beyond what they had to for my family so they have my respect for that.
I started my research online to purchase a new 2020 Honda Accord Touring and spoke with several people from dealerships on the phone. They would not give me much information on the phone and insisted I come in person to speak with a salesman. I was surprised most of them were too busy to talk to me and were telling me their sticker price MSRP was all they were selling their cars for. I came across Pacific Honda on the internet and they had great reviews and had the car I wanted in black color. I called them on the phone and spoke with a salesman name Fred, (Farhad Zafar). Fred was so nice and friendly and was eager to talk to me about the vehicle I was interested in. I immediately felt comfortable asking him so many questions about the vehicle and price. He was not pushy and he didn't pressure me to buy from him. I spoke with his Sales Manager, Mark Morrow on the phone. He was also very friendly and I was able to discuss everything I wanted in my vehicle. We came to an agreement on the price. This dealership is in San Diego and I would have to drive a long way to go there when I have 3 Honda dealerships near me. Both Fred Zafar and Mark Morrow were so attentive, super nice and professional so I decided I wanted to check out the car at their dealership. I met with Fred Zafar in their lot. He was delightful and he had the car ready to go for me to test drive. Mark Morrow came to meet my husband and I and he was engaging and pleasant. I could tell these two guys had a lot of experience in their field and were extremely knowledgeable with their vehicles. After my test drive I knew I wanted to buy the car from Fred Zafar. After we finished the financing, Fred Zafar took the time to go over everything in my new car. He set up my seat positioning, my alarm to set after I walk away from my car and walked me through the navigation system, cameras and all sorts of features. I have bought many cars in my life and never met a car salesman so compassionate about selling a vehicle to a customer as Fred was. He wanted to make sure he answered all of my questions and I was completely happy with my new detailed and shiny vehicle. I take the time to write these reviews because I read other people's reviews all the time to hear their real experiences. I will refer Fred Zahar to my family and friends to buy a car. I hope Pacific Honda's Corporate office will commend both Fred Zafar and Mark Morrow for providing me with "Outstanding Service". This was the best buying experience I had. Ask for Fred Zafar if you go there because he is so awesome and made me a happy customer! Thank you Pacific Honda! Chevelle Eldridge
Over the last few years I have had my share of bs car dealerships and shady sales people. So much that when I first contacted Pacific Honda I was already on the defensive side. I emailed an inquiry regarding a Honda accord. A sales person by the name of Joji replied to my inquiry on May 4th. He asked if he could call me. I said no, that I want to communicate through email only. ( I do this so I can reference back just in case . ) Joji respected my wishes and by May 6th we had over 30 emails going back and forth. Never once did he talk about prices ,credit scores, or push for me to come in. One day I emailed him and his boss called me and told me Joji was off that day and he would get back to me. He didn't try to get involved or push a sale, simply a courtesy call. Later that day Joji actually replied back to my email and answered more of my questions. ON HIS DAY OFF! I thought that was pretty cool. We continued to talk and he respectfully answered all my questions,never once pushing for a sale. He told me at the beginning, when your ready then we will talk and he kept his word. Then on May 8th I emailed him and asked if I could come and look at some cars. He said yes and I came in on May 9th. Prior to coming in, I told Joji, do not hand me off to someone else when I get there and I'm only looking and can not buy right now. He said no problem. May 9th I come in and he shows me three different cars lets me test drive one. The whole time nothing was mentioned about buying a car. When I was done test driving the car. I told him I liked it and yes I ended up getting it. Lol but Joji and pacific Honda let me make that choice. They handled all my objections to buying a car earlier that I wanted. Meaning : worked with me on my down payment and delayed my first car payment, so I would have time to return my lemon car Im currently in. The best part! They gave me the car payment I wanted, well 3 cents over but come on! 3 cents. Lol Bottom line Joji was an excellent person to work with. Seriously.. I felt relaxed and most important safe when doing business with him. Thank you Joji. Thank you Pacific Honda. Way to leave a good 1st impression! PS We all know dealerships are your best friends until you sign the paperwork and drive off with your new car, then they pretty much wash there hand of you. Honestly though My gut didn't feel that way with Joji or the dealership itself. I hope my gut it right. If not I will definitely update! :)
Vance was honest & direct and didn't waste our time haggling us or being pushy like others at other dealerships. Upon returning Marcelo was fast, through & efficient. The car buying process was painless and to the point. Both sales consultants were very knowledgeable and took the time explaining features. Days after the purchase, Marcelo followed up with an email and offered to answer any questions that I may have. I was surprised by the thoughtfulness, would definitely recommend anyone buying a new or used car.
I was in the market for a used car and was having a problem getting one, most dealers wanted a cosigner since I did not have a car on my credit report and my credit wasn't that strong. I applied to this dealer through credit Karma one of the sites that hook you up with a dealer and I was introduced to Pacific Honda used car department and Eduardo Ibarra. Eduardo took care of me, I had already seen a car online a 2011 Nissan Altima with low miles only 85,000 and was interested in it. We went for a test drive and then began to get some background information etc., the salesperson was quite helpful and was able to get me financed. Although I had to pay a higher interest rate, I could not have got financed otherwise or would still continue to have a hard time getting an auto loan. As far as the product is concerned there was no pressure in buying the car and after a month or so the car seems to hold up well. When I bought the car it seemed to have minor body work that was needed. Eduardo completed a "Due Bill" with me and took care of the minor damage even though we seemed to miss a scratch. These guys seem to do good work and no haggling about the repair. Overall I would recommend them to anyone seeking a second chance and or starting over.
I had a great experience at the dealership. Our sales people, Jeff and Alex, they did a great job of explaining the vehicle features, all the perks of having a hybrid, plugin vehicle. The follow up was fantastic and they did everything they could to take care of us.
took longer than I expected but everything was good. gave frequent update to me. gave detailed explanation. real time update. service person was good thanks for the helping.
The team at Pacific Honda is always friendly, knowledgeable, helpful, and efficient. They do their best to get every car in and out and will give you an accurate wait time.
Fast service Friendly people Clean place to wait Free WIFI, car was taken care of in amount of time they said it would be. Done
The Service agent, Jason Herrera, has taken care of my concerns about my aging 2005 Civic over the years. I know that my car is well taken care of!
Fred ( aka. Farhad) Really good sales person. I love the fact that they give you the price upfront and tell you all details. Really good experience!
Joshua was the service mansger and worked very friendly and at the same time professionally to do the repair in a timely manner and very efficient.
I got a car on the 6th and it was a process that I truly believe wasn't going to work out in my favor due to credit issues. But, Eduardo did whatever he could to help me out which was awesome. I drove away in a 2016 car. Which has been great to me. So satisfied with his customer service. Great place in my eyes. Thanks again !
Excellent service and Shawn explained needed repairs very well. Always ask for him. Work is always done in a timely manner. Myself and my family always go to Pacific Honda for service.
Our sales rep was Mike Peters and we were very happy with his service. Highly recommend him if you are in the market for a new car.
Was very pleased all service personnel were extremely helpful .This was my best service I have ever received . I will recommend to all my friends.
Edwardo the manager of the fresh start program helped me get a car. Pacific Honda is a good dealership. I like my new Nissan Altima. These guys do a great job.
Jeff McPike of Pacific Honda was a joy to deal with. I did significant research on various on line sites, and connected with Jeff knowing what I wanted to spend and exactly what car and model I was looking for. I requested a no haggle best offer and he exceeded my expectation. Jeff is friendly, courteous, professional and informative. He made the car buying/leasing experience a pleasure. Highest recommendation!
The technicians were awesome friendly and knowledgeable. Kept me informed about things I needed done. Price was more than reasonable. I will recommend this dealer/service department to all family and friends.
Thorough records kept of car's past services from St Louis to California. Made it easy to check for possible future problems to be on the lookout for with my 15 year old car. Baby is still running smoothly.

Welcome to Pacific Honda San Diego
When you choose our San Diego Honda dealership, you choose a lifelong partnership with us here at Pacific Honda. We are committed to helping you find the right new Honda or used Honda for you as well as preserving the performance, safety, reliability, and long-term value of your vehicle purchase. You can count on us for an opulent service experience from the moment you enter our showroom. Visit us today at our Honda Poway area dealer— our seasoned professionals are ready to answer any questions you may have.
We at Pacific Honda strive to provide the best vehicles and services possible to San Diego, Poway Escondido, Lemon Grove, National City, and all surrounding areas. Our experienced sales and service staff is available to help you find and maintain your next vehicle. Visit our showroom today and let us help you find your dream Honda like the 2023 Honda CR-V, 2023 Honda Pilot, 2023 Honda HR-V, or another one of our Honda models.
Get Directions To Pacific Honda San Diego