Is Leasing Right for You at Our Honda Escondido Area Dealer?
New or used? Sedan or SUV? Cloth upholstery or leather? There are many things you'll need to decide as you shop for a car, including whether to buy or lease. This is because a Honda lease offers a wide variety of benefits, including: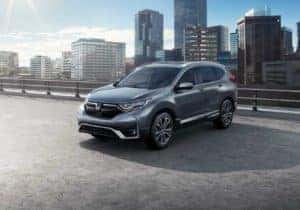 Financial Savings
One big reason why many people decide to lease a new Honda is because it can save them money. When you choose to lease, you aren't paying for the full value of the vehicle, just the value it loses over the course of the lease.
Plus, because you usually drive the car you choose for a shorter period than if you were financing, you aren't on the hook for a very long payment plan. We'll discuss this in more detail in the next paragraph.
No Long-Term Commitment
Another advantage of leasing is that it won't tie you down to one vehicle for very long. Once you sign the agreement, you are only obligated to that car for the lease's duration. When it ends, you can walk away, sign a new lease, or buy the lease vehicle.
If you just can't decide which car to buy – or perhaps you are the type of person who immediately gets buyer's remorse because you think you made the wrong decision – leasing could be the perfect option.
A Lot of Flexibility
When the lease agreement is over, you will have a lot of choices. First, you can just continue leasing the same car. Or, if you prefer, you may be able to upgrade to a new version.
Maybe you want to try something else out. If you started with a Honda CR-V, for example, perhaps now you want to try out a bigger SUV like the Honda Pilot.
Or, if you really love your initial car, you might just want to buy it—and you'll get it at a cheaper price than if you purchased it right off the bat.
Lease Your Next Car at Pacific Honda
Has this convinced you that leasing is the right move? Come down to our Honda dealership near Lemon Grove to see everything we have in stock and to learn about our current lease deals.